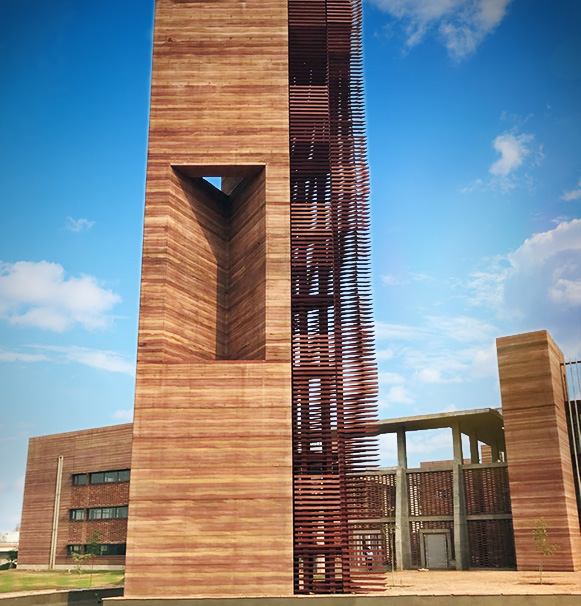 Location
Islamabad, Pakistan
Project Detail
Custom Features
Communications tower sets a new record for the world's tallest rammed earth structure at 100 feet (we broke our own previous record set by the 51-foot tall Brinton Museum).
Technical Details
Total project area: approximately 600,000 square feet (55,742 square meters)
Designed low tech SIRWALL delivery protocols based on availability of abundant manual labour
Perimeter wall dimensions: 2-feet (0.6m) by 10-feet (3m) by approximately 0.47 miles (750m)
Tower walls thickness: 3-feet
Tower height: 100-feet
Read our blog post for an in-depth look at our process on this project.
Location: Near Islamabad, Pakistan
Architect / Designer: Arcop
SIREWALL Licensee: Terra Firma Builders Ltd.